The end of the year always seems to be the perfect time to reflect on the past year, but this time around, I think we can all agree that 2020 did not go as planned. Between lockdowns, quarantines, and the pandemics 2020 just was "not my year" to many of us. However, I think we can all celebrate the fact that we survived and will have some great stories for the younger generations.
For myself, 2020 brought about a lot of change. We bought a house, went on a bucket list trip to the ever gorgeous Maldives Islands, grew my business, and also forced me to face challenges and demons inside of myself. If you have been following me for a while, you know I have overcome and fought to be the woman I am today. I am sure a lot of you can relate.
I am blown way by the amount of support I have received from the Coffee. Mom. Repeat. Community. All of you truly make this possible & I am so very thankful for each and every one of you. Your kind messages and comments mean the world to me and I look forward to everything the next year has to offer us!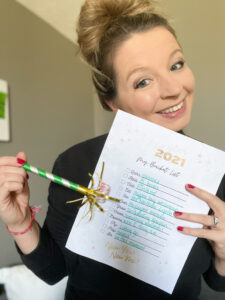 I have created this awesome 2021 New Years Bucket List to help jumpstart not only the New Year, but the self-care we all need and desire. Feel free to print more than one off to help keep you focused on your goals for the upcoming year. This is perfect for kiddos, as well!
Here's to an amazing 2021 and continuing to overcome everything that is thrown our way! ?