If you're looking for an amazing dessert to serve to your loved one, we have compiled a list of our favorites. From simple cookies to a decadent cheesecake, you will find something they will enjoy.
Easy Strawberry Cake from Glitter, Inc.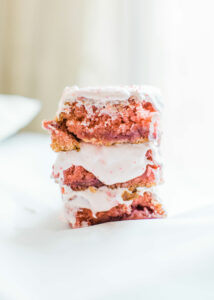 This cake is super simple for kiddo's to help you make. It's also great for a beginner baker that may want to impress their partner. It uses fresh (or frozen) strawberries both in the batter and the frosting. Head over HERE for the recipe.
Chocolate Covered Strawberry Cheesecake from Chef Erin's Kitchen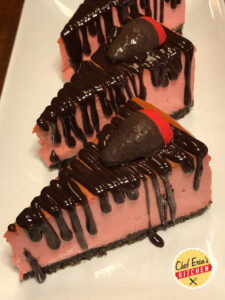 Chef Erin K. Courtney is known throughout the Midlands of South Carolina for her Cheesecakes. Fresh (or frozen) strawberries are pureed into the batter itself to give this cheesecake a delectable flavor. Find the full recipe HERE.
Perfect Chocolate Cake from Any Kind of Weather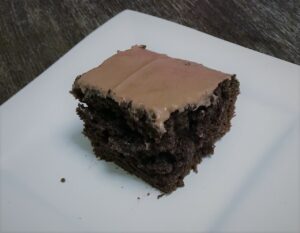 This chocolate cake is easy to whip up with just a few simple ingredients. The end result is a super moist cake that can be topped with either the frosting in the recipe or a dusting of powdered sugar.  Take a look at the full recipe HERE.
Chocolate Covered Strawberries from Live. Love. Texas.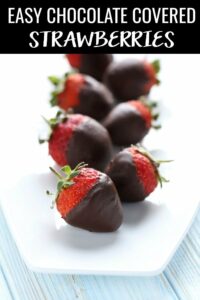 Chocolate covered strawberries are a Valentine's Day staple and this recipe from Live. Love. Texas. is the perfect way to learn how to make this treat. Grab the recipe HERE.
Caramel Drizzled Brownie Hearts from Betty Crocker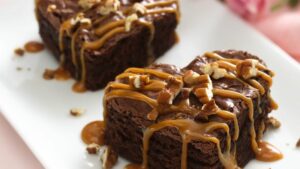 This is a great recipe to do with the kiddos! It utilizes a simple boxed mix and these fun heart-shaped cookie cutters will make it even easier! The full recipe can be found HERE.
Red Velvet Sugar Cookies from Dessert for Two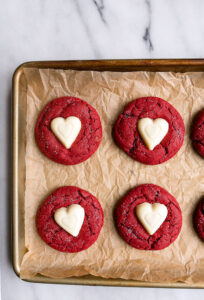 This is another great dessert to make with the kids. If you're unable to find the White Chocolate Reese's Hearts at your local supermarket, you can make your own chocolate hearts with this mold. The entire recipe can be found HERE.
Strawberry Meringue Cookies from Midget Mama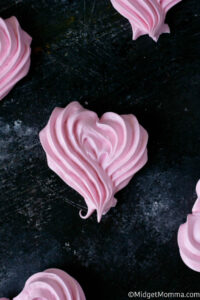 There are only five ingredients in these adorable cookies. Find the full recipe HERE.
Strawberry Shortcake with Buttermilk Biscuits from Zona Cooks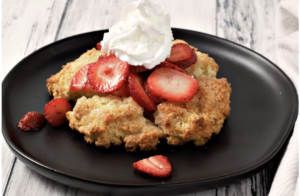 This recipe is designed for two, but looks really easy to convert to more servings, if needed. Grab the entire recipe HERE.
Red Velvet Cake Truffles from Julie's Eats and Treats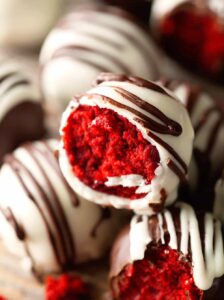 These cake truffles are one recipe that you will add to your dessert rotation. They're moist and easy to make. Plus, you can dip them in either white or milk chocolate. The whole recipe can be found HERE.
We hope you enjoy these recipes and are able to find one you love. Make sure to follow the creator of whichever recipe you choose on social media. Their links should be on their recipe blogs!
---
Coffee. Mom. Repeat. may earn a small commission via affiliate links in this post. You can view our whole disclosure policy HERE.