Valentine's Day is just around the corner and instead of just doing the usual crafts, I figured I would put together a blog post of a compilation of Fourteen Valentine's Day Books we love in our house. We hope you enjoy them just as much as we do!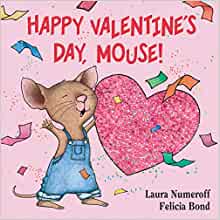 Join Mouse from If You Give A Mouse A Cookie on another adventure as he celebrates Valentine's Day with his friends. This book is read over and over again in our home.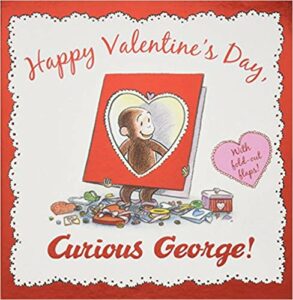 One of kiddos favorite characters comes to life again in this book as Curious George celebrates Valentine's Day with his friends. She loves hearing about them baking cookies, making cards for one another, and just getting into the mischief that George is so famous for.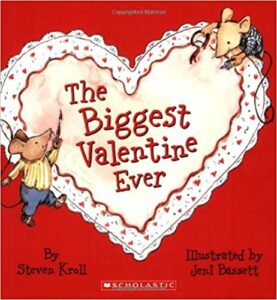 Desmond and Clayton are on a mission to create the perfect Valentine for their teacher, Mrs. Mousely. After quite a few mishaps, the pair learn to work together to make the biggest Valentine they've ever created.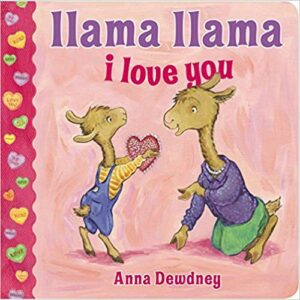 Llama Llama books are great, in general, for teaching life lessons in a manner little ones will comprehend. Llama Llama I Love You is perfect for sharing the love of Valentine's Day as they make cards for one another and discuss how much they love one another.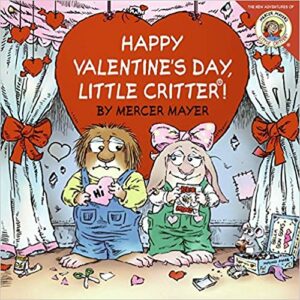 Little Critter is having a blast at his classroom's Valentine's Party. Celebrate with him as they exchange cupcakes and even a very special Valentine for his favorite critter.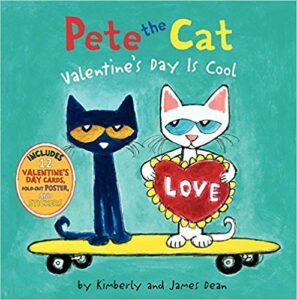 Pete the Cat is the coolest cat in town who doesn't think Valentine's Day is cool. That is, until he realizes how much fun it is to make Valentine's Day cards and gifts for his friends!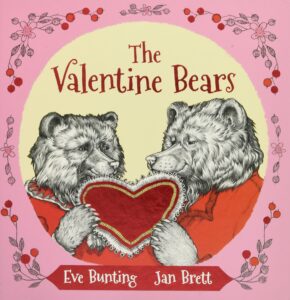 Mr. and Mrs. Bear normally sleep through Valentine's Day because it occurs during their hibernation. But one year, Mrs. Bear decides to surprise Mr. Bear with something special and he just might have a surprise her for as well!
My daughter enjoys reading about the hilarious antics of Amelia Bedelia so when we came across this book we knew it would be a perfect fit for our bookshelf. It's a story about how Amelia Bedelia forgets all about Valentine's Day, but still finds a way to make it special for everyone around her.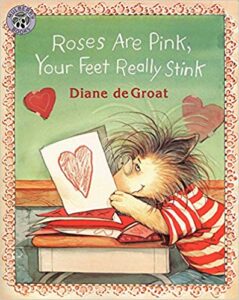 This is an amazing story of acceptance and looking past the potential flaws of others as Gilbert the Opossum struggles through writing Valentine's for his classmates, some of whom haven't been the nicest to him. I highly recommend this book if your little one is struggling with including children based upon their actions.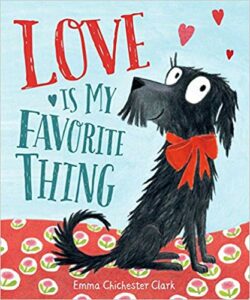 This book isn't centered around Valentine's Day, but it does show how you can love someone even if they're a bit eccentric. Plum, the dog, is always getting into trouble and making people laugh, but her humans love her all the same.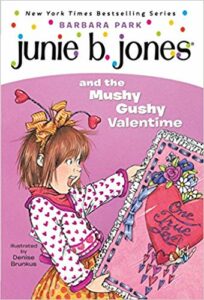 Junie B. Jones always gets the most laughs in our house. She's very outspoken, but when she gets her first Valentine for her Secret Admirer she's left without words but determined to figure out who it is. Your kiddo will gasp or laugh out loud when they learn who the mystery boy is!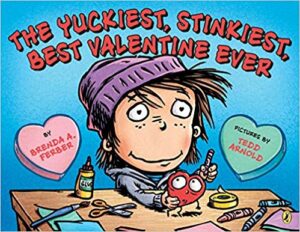 Your kiddo will be bent over giggling when Leon's Valentine's Day card yells at him and jumps out the window!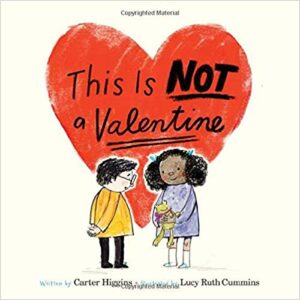 Let's be very clear: this book is not a Valentine. Join on the adorable adventure as sweet messages are given to classmates explaining what the author loves most about them.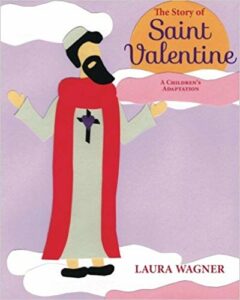 Since we're a homeschool family, we always try to slip a little bit of learning into everything we do. This book about the origin of Valentine's Day is the perfect age-appropriate book to introduce how this Day came about. Please note: this is not the complete story of Valentine's Day so it's appropriate for young listeners.
There you have it. Fourteen of our favorite books to read on and around Valentine's Day. If you have a favorite in your house, please make sure to leave a comment letting us know!
---
Coffee. Mom. Repeat. may earn a small commission via affiliate links in this post. You can view our whole disclosure policy HERE.