Mother's Day is the one day of the year that mother's both look forward to and loathe its existence. Typically, gifts consist of flowers and cards purchased at the last minute. Sometimes, partners and children will offer to give us a "day off" which we know really consists of us either completing all of our work the day before or doubling up on work the day after. But what does mom really want? We polled our readers to bring you the top 10 things Mom really wants for Mother's Day.
10. Someone to deep clean the house.
Typically, this means partner and kids chip-in to take over the duties. You don't have to hire a professional to give mom the clean house she deserves. Instead, try buying organization supplies like this bundle from Grove, and tackle the mess around the house for her.  Mom will really thank you in the long run. Or, if you prefer, you can find cleaners though a quick Google search – just make sure they're bonded and insured.
9. Stop all the complaining.
For just one day out of the year find your own socks, prepare the children a snack if they're asking, just leave mama alone. If your household is anything like mine, my daughter will walk right past her father and walk across the house to ask me for a drink. Something she can get herself. We just want a break from the questions and complaining. It won't cost you a thing.
8. The ability to drink her coffee in peace.
A nice hot cup of coffee (or tea!) is the greatest thing in the world when a mom wakes up for the day. Let her drink her coffee without interruption (see number 9). You don't even need to prepare it for her, she would just like to enjoy it without having to warm it up several times between household and parental duties. If you're wanting to do something extra special, wake up before she does and grab her one of her favorite latte's from Starbucks, Dutch Bros, or whomever is closest to your house that she enjoys. No coffee shop nearby? Surprise her with a special coffee mug.
7. Let her sleep in.
Trust me, a mom running on zero sleep is not an efficient mama. Between getting children up for school in the morning and staying up late cleaning or caring for anyone that's ill, she's likely running on fumes. Letting her sleep in as long as she wants really is an easy gift and allows you to prepare number 8, if desired. Do whatever you need to do to keep the house quiet and prevent little ones from trying to interrupt her.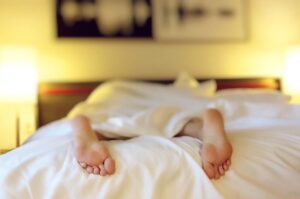 6. A special day with her mother.
Growing up, we never truly realize how much our own Mother's mean to us and as we get older we don't always make time to spend quality time with them. Offer to let her spend time with her Mom. It can be something as simple as an at-home visit or a day at your local winery. Groupon usually has a ton of deals when you click the "Local Deals" tab.
5. Plan a special day for her.
Sometimes Mom just wants to spend time with those she loves most. Take the initiative to plan a day for everyone to hang out and do something fun. Keep her interests in mind as you plan. Some Mother's love to go hiking while others are content with a picnic in the backyard. Check out your local events page on Facebook or peruse Groupon for local deals that may be of interest to her. It doesn't have to be an extravagant outing, just something planned by her partner and/or children.
4. A day at the spa.
Quite a few Mom's we polled said they would love a day filled with pampering. Older kids could get creative and set up a home spa with candles, homemade scrubs, etc. or you could just surprise her with a scheduled massage and/or mani/pedi.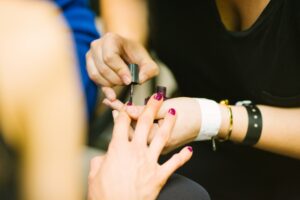 3. Treat her to her favorite restaurant.
Throughout the year, Mom will most likely opt for the restaurant that's most convenient for her family or is the best for the budget at the moment. Take note of where she enjoys eating most of all and treat her to a special lunch or dinner there. Note: many restaurants require advance reservations during special holidays. Ensure your table by booking ahead.
2. Wash and detail her vehicle.
Believe it or not, but vehicles are our least favorite thing to clean. Between the chicken nuggets tucked in the seat and the sticky juice that has likely turned into glue on the carpets, our vehicles really need a deep clean. If detailing isn't your thing either, you can likely purchase a wash and/or detailing package at your local car wash.
1. Turn her "Honey-Do" list into a "Honey-Done" list.
Every time Mom walks by that broken _______ (fill in the blank), it drives her crazy. It would mean so much to her to have that pesky "Honey-Do" list finally complete. Bonus: It will likely stop her nagging, also!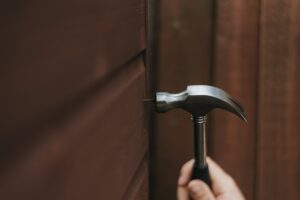 There you have it, 10 easy things that mom really wants for Mother's Day. We hope she enjoys her special day.
Anything you would add? Let us know below!