I know a lot of people feel as though Thanksgiving is the most overlooked Holiday, so I have compiled a list of our ten favorite books to read around Thanksgiving. We hope your family loves them as much as our family does!

Thanks for Thanksgiving by Julie Markes — This book explains to children the one of the reasons behind Thanksgiving: to be thankful. The illustrations really enforce the concepts behind the story.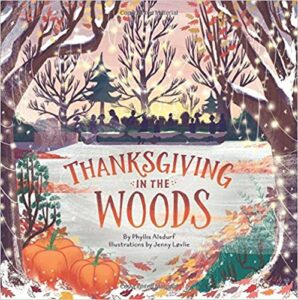 Thanksgiving in the Woods by Phyllis Alsdurf — Based on the true story of a family in Upstate New York, this book takes you on a journey of the magical day spent on a farm with friends, family, and laughter. It is told in a lyrical style, which is sure to capture the attention of your little one.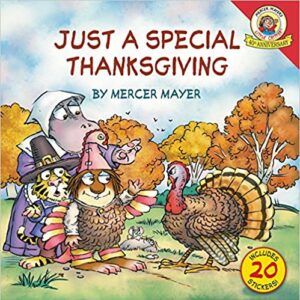 Just A Special Thanksgiving by Mercer Mayer — Join Little Critter as he participates in both a school play and a surprise Thanksgiving dinner for all of Critterville where they give thanks for their for this holiday.
Turkey Trouble by Wendy Silvano — This book about a Turkey who doesn't want to be part of the Thanksgiving festivities showcases his various disguises to avoid being dinner. This is a great book to do alongside a Turkey Disguise!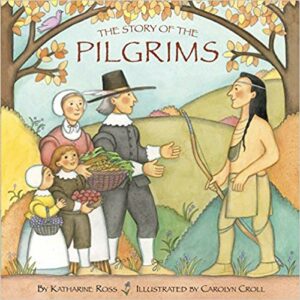 The Story of the Pilgrims by Katharine Ross — A more educational take on Thanksgiving, this book tells a brief story of the Pilgrims' voyage across the Atlantic Ocean, their first harsh winter in The New World, and finally their first Thanksgiving feast.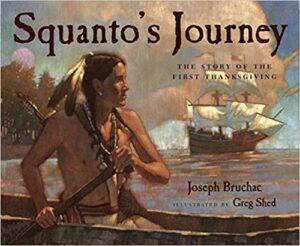 Squanto's Journey: The Story of the First Thanksgiving by Joseph Bruhac — When the Mayflower reached land in 1620, it was Squanto who first welcomed the newcomers, teaching them how to survive. This story ends with the story of the first Thanksgiving feast, celebrated after a successful harvest.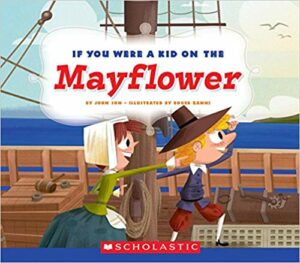 If You Were a Kid on the MayFlower by John Son — Embrace your child's imagination as they learn about the 66-day journey across the Atlantic Ocean, as told from the viewpoint of a child.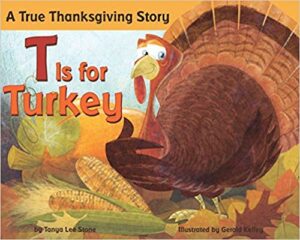 T is for Turkey: A True Thanksgiving Story by Tonya Lee Stone — Learn all about Thanksgiving while a classroom puts on a play that tells the true story of the holiday. Rhymes take you through the alphabet while you learn everything from Harvest to Turkey to Pilgrims.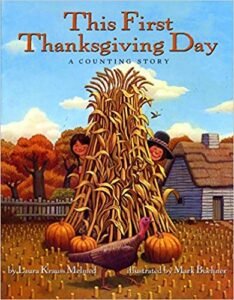 This First Thanksgiving Day: A Counting Story by Laura Krauss Melmed — Reinforce the numbers 1-10 as you learn about how the Pilgrims and Wampamoag tribe created their first Thanksgiving feast.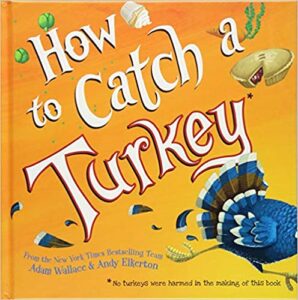 How to Catch a Turkey by Adam Wallace — A turkey is running loose in the school before the Thanksgiving play! Everyone will be laughing as you read the crazy ways the students try to catch it.
Did we miss any of your favorites? Let us know in the comments!
---
Coffee. Mom. Repeat. may earn a small commission via affiliate links in this post. You can view our whole disclosure policy HERE.