Coffee. Mom. Repeat. may earn a small commission via affiliate links in this post. You can view our whole disclosure policy HERE.
---
I know you're probably looking at the title of this post and wondering to yourself, "five books? Why only five?" Well, because I'm a mama. A homeschooling entrepreneurial pregnant mama who doesn't have a whole lot of time for reading, but I wanted to share the five I have on my reading list this Spring. I'm sure you're too busy, also, to tackle 10 or even 30 books this season, so here's a good start! They are listed in no particular order.
Ms. Benedict is one of my absolute favorite authors, so when
The Personal Librarian
came out, I knew I had to add it to my bookshelf.
In her 20s, Belle da Costa Greene is hired by J. P. Morgan to curate a collection of rare manuscripts, books, and artwork for his newly built Pierpont Morgan Library. Belle becomes a fixture in New York City society and one of the most powerful people in the art and book world, known for her impeccable taste and shrewd negotiating for critical works as she helps create a world-class collection.

But Belle has a secret, one she must protect at all costs. She was born not Belle da Costa Greene but Belle Marion Greener. She is the daughter of Richard Greener, the first Black graduate of Harvard and a well-known advocate for equality. Belle's complexion isn't dark because of her alleged Portuguese heritage that lets her pass as white – her complexion is dark because she is African American.

The Personal Librarian tells the story of an extraordinary woman, famous for her intellect, style, and wit, and shares the lengths she must go to – for the protection of her family and her legacy – to preserve her carefully crafted white identity in the racist world in which she lives.
Inflation is on the rise so I'm constantly looking for new ways to generate passive income. I picked this book up over the summer and am finally making time to read through it. How to Day Trade for a Living appears to be a sort of beginners guide to making money via the stock market. Wish me luck!
Profitable traders usually make only two or three trades each day. They then cash out and enjoy the rest of their day.
A few years back, my friend's step-daughter introduced me to the Delirium Trilogy by Lauren Oliver. It was, by far, one of the best trilogies I have ever read, despite its classification as Young Adult. I simply could not put them down! I was so excited to see there was a 4th and final book. So, this one is definitely at the top of my Spring reading list!
The short-story collection companion to Lauren Oliver's New York Times bestselling trilogy about forbidden love, revolution, and the power to choose. Now with a brand-new cover and an exclusive-to-this-book sneak peek at her next novel for teens: the ambitious, wholly original masterwork Replica.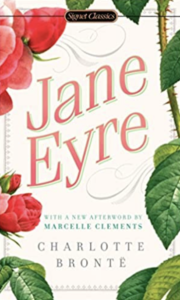 This one is a classic & one I've been interested in for quite some time. It's finally made its way to my reading list.
An unconventional love story that broadened the scope of romantic fiction, Jane Eyre is ultimately the tale of one woman's fight to claim her independence and self-respect in a society that has no place for her.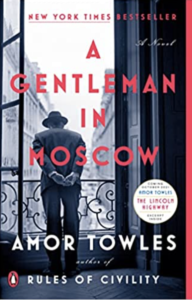 The reviews on this novel are phenomenal & the added bit of humor has me intrigued.
In 1922, Count Alexander Rostov is deemed an unrepentant aristocrat by a Bolshevik tribunal, and is sentenced to house arrest in the Metropol, a grand hotel across the street from the Kremlin. Rostov, an indomitable man of erudition and wit, has never worked a day in his life, and must now live in an attic room while some of the most tumultuous decades in Russian history are unfolding outside the hotel's doors. Unexpectedly, his reduced circumstances provide him entry into a much larger world of emotional discovery.

Brimming with humor, a glittering cast of characters, and one beautifully rendered scene after another, this singular novel casts a spell as it relates the count's endeavor to gain a deeper understanding of what it means to be a man of purpose.