Whether you have a single daughter or a whole slew of them, these books are full of great advice on how to handle all manner of parenting issues, from education to bullying to the princess obsessions. 
1. Little Girls Can Be Mean: Four Steps to Bully-proof Girls in the Early Grades by Michelle Anthony and Reyna Lindert. Bullying is a nationwide issue right now, and this book is particularly excellent because it focuses on young girls, rather than trying to meet the needs of girls of all ages. If you're looking to squash bullying before the issues get out-of-control, this is a fantastic place to start.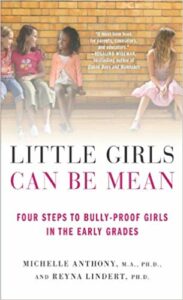 2. Strong Fathers, Strong Daughters: 10 Secrets Every Father Should Know by Meg Meeker. My husband read this book when we were expecting our first daughter and then proceeded to buy it for his friends every time they announced they were expecting a girl. For someone who never gives gifts unless required by holidays, this is the ultimate stamp of approval.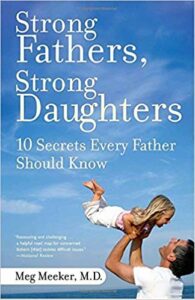 3. Girls on the Edge: The Four Factors Driving the New Crisis for Girls–Sexual Identity, the Cyberbubble, Obsessions, Environmental Toxins by Leonard Sax. In this companion book to the (very excellent) Boys Adrift, Sax identifies and explains the major issues facing girls in today's society and how parents can address these concerns in their families.. He's very thorough but the reading is fascinating, encouraging and practical.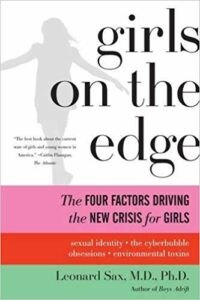 4. Playful Learning: Develop Your Child's Sense of Joy and Wonder by Mariah Bruehl. You may be working on keeping the screen time to a minimum, but how do you fill the time left behind? Full of brilliant ideas for helping your daughter (or son!) pursue their natural curiosity, this book is written by a long-time educator and mother of two.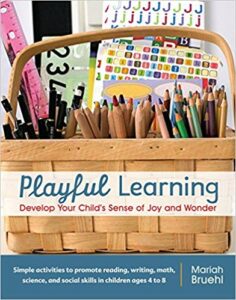 5. You're Wearing That?: Understanding Mothers and Daughters in Conversation by Deborah Tannen. As daughters grow older, the conversations between mothers and daughters can become increasingly unpleasant and hurtful to both sides. This book has plenty of anecdotes, examples, and advice on how to turn the mother-daughter relationship into something magical for everyone .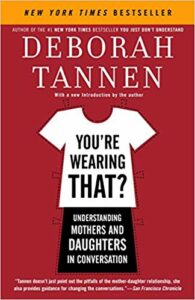 6. The Mother-Daughter Book Club by Heather Vogel Frederick. If you need some fiction tossed in with all the non-fiction here, this book is a delightful start to a series about four girls who join a bookclub with their mothers. Not only is it fun to read with your daughter, it might inspire you to read the classics together and start a bookclub of your own!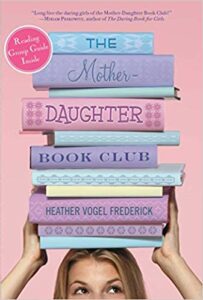 7. Siblings Without Rivalry: How to Help Your Children Live Together So You Can Live Too by Adele Faber and Elaine Mazlish. This book offers practical tools to help parents encourage relationships between siblings that bring everyone in the home joy, rather than unhappiness.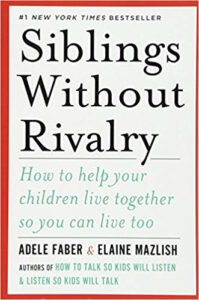 8. Learning Like a Girl: Educating Our Daughters in Schools of Their Own by Diana Meehan. Educator-activist Diana Meehan had an eleven-year-old daughter and was not happy with the education options available to her. So she and two other mothers in L.A. created their own girls-only school. If you've considered single sex education for your child, this is a fantastic place to start.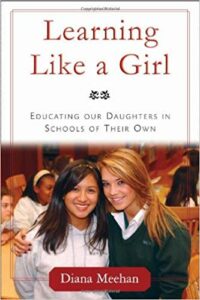 9. Cinderella Ate My Daughter: Dispatches from the Front Lines of the New Girlie-Girl Culture by Peggy Orenstein. If you have a daughter that loves everything pink and princess-y, this book is a must-read about not only the dangers of focusing on physical perfection but also how to deal with the obsession on a practical level. How do you respond when your daughter begs for the latest princess or dress or wants to wear makeup at four?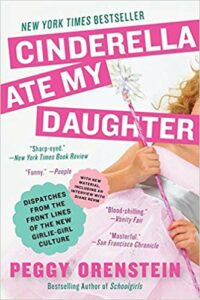 10. The Princess Problem: Guiding Our Girls through the Princess-Obsessed Years by Rebecca Hains. Don't let the title fool you; this book is perfect for any parent who wants to protect their child from rampant consumer culture and help them understand the role of advertising, media, and technology in today's world. I know my child asks for everything she sees on a commercial, and this book has provided me with tools to help curb that.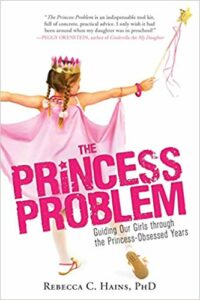 That's our list, now it's your turn… What books have helped you parent your little girls (or big girls)?
Coffee. Mom. Repeat. may earn a small commission via affiliate links in this post. You can view our whole disclosure policy HERE.